Pay easy & direct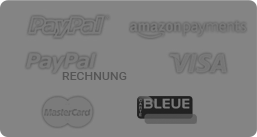 We ship with

HD ACCESSORIES AND CUSTOM PARTS FOR HARLEY DAVIDSON


Each Harley Davidson item offered in our Harley Shop is in stock and can be shipped immediately.The USBIKEPARTS TEAM wish you the best of fun when browsing through our online shop.
Welcome
Welcome to our Harley Davidson online shop for Harley Davidson Motorcycle spare parts and accessories! For over ten years now we have been dealing in HD Spare Parts and Harley Accessories for custom bikes or for

Your original Harley Davidson motorcycle. We mainly specialise in motorcycle spares, such as starters, Harley exhaust pipes or exhaust systems, wheels, Harley Davidson rims and engines developed by the ULTIMA Company. We also offer footrests and foot support attachments for almost any custom bike. All products offered by the Ultima USA Company can be ordered directly from us. At our Bike Shop, you will find almost everything for your Harley Davidson. We also offer universal silencers for different bikes, both turn-out ones or tapered.

Exchanges and Warranties
For each of our products, an exchange entitlement applies, which is to be exercised within 30 days. Naturally, we offer a 2-year warranty with all the products we sell.

Quickly Find
You can quickly find the Harley Davidson parts for your bike that we have in our offer, such as exhausts, headlights, tail lights, footrests and handlebars, by clicking on the categories on the left.

You can also simply enter a term into the search bar located at the top of the page, such as exhaust band, solo saddle, headlights or mini step boards, and the items sought will be displayed immediately.